Checkmark Pendant. Glass Enamel On Brass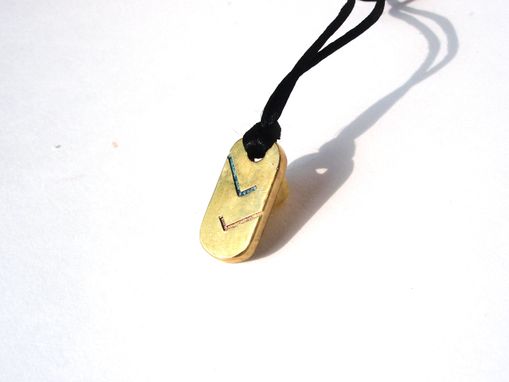 This is one of my favorite attempts at combining engraving and enameling.

After carving out the lines with a flat bottomed graver, I then filled the grooves with glass enamel powder then heated it to fuse the glass to the metal. After a high polish, you are left with a simple yet attractive tab shaped piece.