Cherry Cutting Board With Juice Gutter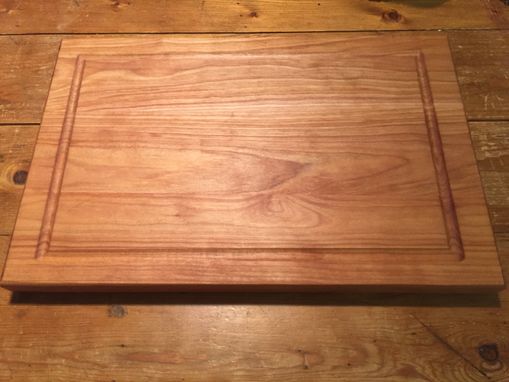 Cherry wood cutting board is made from wood harvested in the woods of Vermont and the Adirondacks of New York. Wood used is cherry. Cutting board is hand rubbed with beeswax and mineral oil to condition the wood and bring out the dramatic color of the wood.
All are handmade here in USA.

Size is: 15" x 9.75"