Cherry Writing Desk Table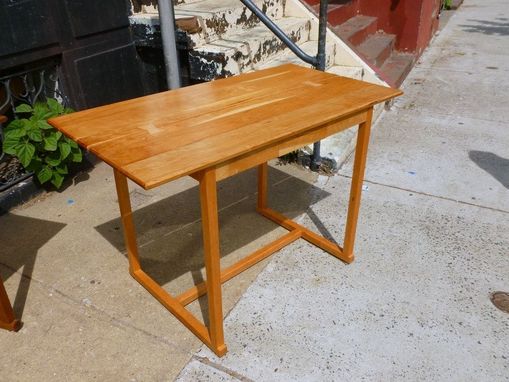 This is my personal desk. Measures about 48" wide x 24" deep x 31" tall.

It has a gap running down the middle and is secured with bowties. I use these gaps to port wires through the top to my laptop. I hate those circular holes. No pens or pencils slip through because I use nickel plated furniture levelers so it sits true.

I could be persuaded to part with this one or we can work out a custom piece for you.