Chevron Style, Oak Wood Table With Cross Legs.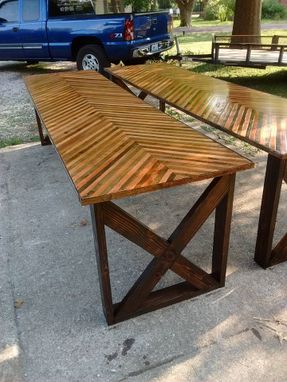 This table has a unique style and can be used in a variety of ways. You can use this as a dining table for large families, conference table, can be used in a classroom, etc.
The dimensions are 29in tall x 9 ft long x 2 1/2ft wide and can change according to your liking.
These are stained cherry and espresso table made with oak for the top.