Chicago Bears Personalized Garden Stone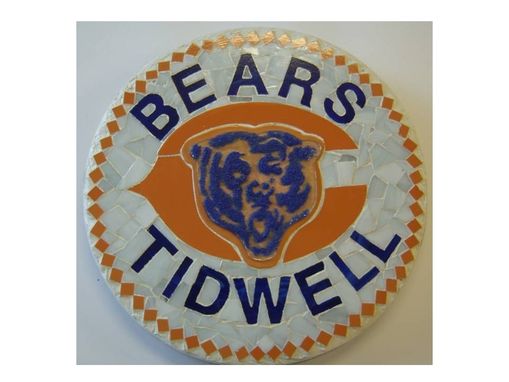 This is a 16" diameter reinforced concrete stone. Has the Chicago traditional Orange and blue fabulous logo. Features a wispy white background with with grout. This helps the lettering stand out.

This one was created for the Tidwell family.
Also available is the logo with the lettering of your choice, such as Chicago Bears with no name, or perhaps your address for your home.

Personalized products ship within 2 weeks. Just tell us your preference. If no personalization requested it will be shipped with Chicago Bears. Chicago on the top and Bears on the bottom.