Child Size Jedi-Style Robe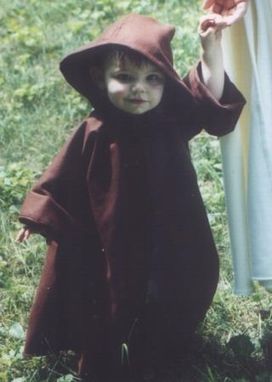 Steer your child away from the dark side of the Force! This project covers robes for pint-size and up younglings in proper fashion. We prefer to use wools but could also use fleece and some other materials. Great for Halloween, martial arts, cosplay, science fiction conventions, and playtime year-round.
Dimensions: 21" to 50" inch back length.