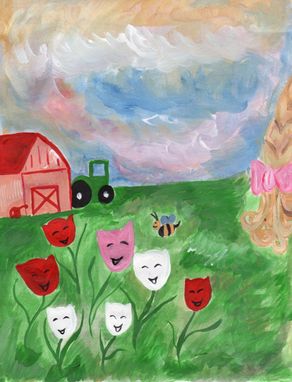 This painting is part of a series for a children's book, "Tommy the Tulip."

Tommy the Tulip is a great inspiration for a children's bedroom theme or playroom.

I will post additional photos in the near future of the rest of the paintings.

Please contact me for more information about the series!