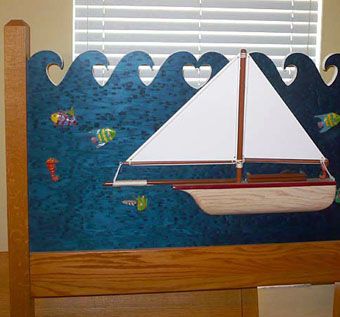 Adorable Child's Bed include irredescent blue background for 'Wave Effect'.&nbspHandcrafted Sailboat sails alongside plant-on hand painted fish and seahorses.

Your little one will have pleasant dreams sleeping beneath this enchanting headboard.
Footboard is crafted of Tiger Oak with a High Gloss Finish.&nbspHeadboard is designed on a slider track system.&nbspIt is removable and allows for a new insert as the child grows and wants something more age appropriate.