Child's Rocking Chair - Slat Type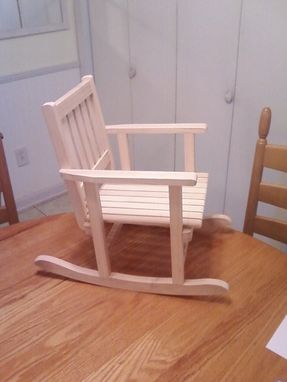 Child's solid wood, slat type rocking chair. Made from solid cypress wood. Old fashioned style, so many can remember the one the grew up with. Not intended for older kids, but should be great for ages one thru three. Can be finished with food grade mineral oil, or stained, or painted a "wash" color and coated with clear polycrylic. A fun way would be to order it unfinished and "help" the child finish with the colors of his/her choice. AND less expensive.
Dimensions: Approx. 11"W. X 16"L. X 20"H.