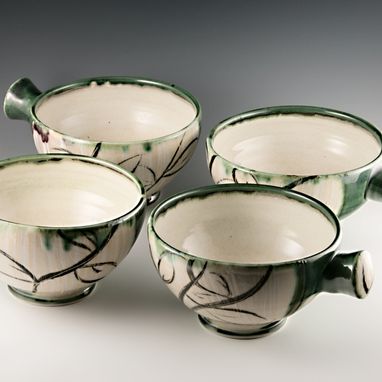 These bowls are great for chili or french onion soup. They are dishwasher, microwave and oven safe. Hold them in your hand close to you or set them on the table. They make a wonderful gift for someone else or a lovely set for your home.

The bowls are made from a high fired porcelain and fired in a gas kiln. The design is done with two colored slips covered by a clear glaze. There is a little texture from the design which I enjoy in my work as a place of interest for your eyes and fingers to explore as you enjoy your soup or stew.
Dimensions: 4" tall x 6" to 7" across, plus 2" for the handle.