Cinnamon Bun Soy Candle 12 Ounce In Jelly Jar With Daisy Cut Lid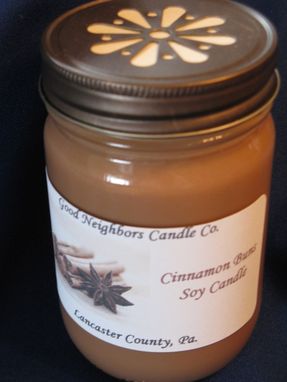 If you love the smell of cinnamon buns baking you'll love this one!
It is so real that you'll think you can smell the butter melting.

The 12 ounce size jelly jar makes a wonderful size to enjoy for many, many hours. I've never kept track the whole way through a test burn. It just burns so long and I eventually forget to write it down.

Of course, this candle has a hemp wick...all of my jar candles do.