Circle Of Life Aron Kodesh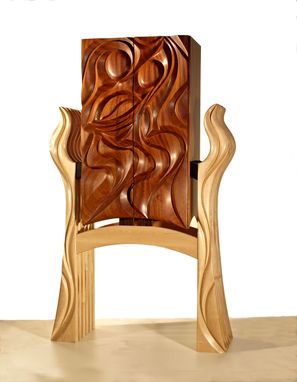 This is a small ark designed to house one or two torah scrolls at the most. The theme here is of the interconnectedness of the family. I was striving to show how each member of the familly, or couple, is independant yet connected to the group as a whole. The inside is coated with a deep blue fabric and light cushioning for comfortable and secure placement of the scroll.
Dimensions: 7' tall x 3' wide '18" deep
Made in Cfar Adumim, Dn East Benjamin
All of our products are handmade
by expert makers.