City Skyline On Barn Wood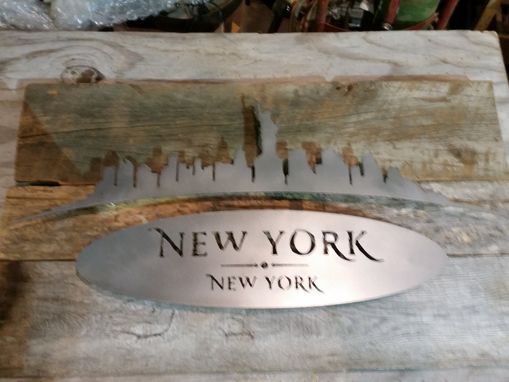 These unique skylines are hand drawn and cut out of steel. They are standing off 100 year old barn wood from Tennessee. We can make any city skyline, just ask us. The sign can be back lighted with LED lighting with at remote control for a wide color range including white, or like the Nashville sign with incandescent bulbs behind the Nashville. We are open to your ideas as well, like bulbs around the edges of the sign.

The great part is that we can get it to you fast. From date of order to ship date is 2 days plus shipping time of 2 days on the east coast and 3-4 days if you are on the west coast.