Cobweb Besom Fancy Handle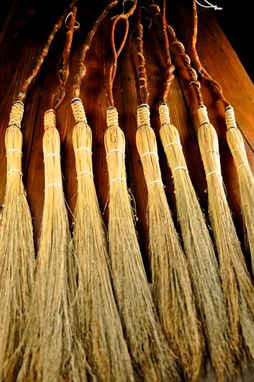 When broomcorn is left untrimmed, the bristly tips of the natural fibers snag & whisk cobwebs away effortlessly. Freshly harvested natural broomcorn is hand plaited, sewn & stitched with no machinery, in the Ol' Appalachian tradition onto distinctive, uniquely figured, hand CARVED & finished fancy hardwood handles made from local, hand-selected, ecologically harvested timber. Besom cobweb brooms are 4-5 feet in length to reach into high spaces and along ceilings. A leather hanging strap allows for proper broom storage.
All of our products are handmade
by expert makers.