Coffee Table- Steel And Fised Glass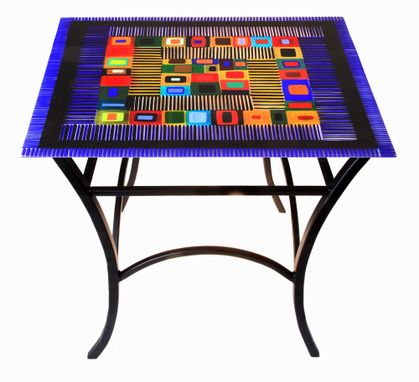 Fused art glass table top is made from thousands of hand cut pieces of glass which are melted and fused together in a kiln. The design allows light to flow through the mix of opaque and transparent glass. Very creative, modern and eye catching.
Custom sizes and designs available.
Dimensions: 22" Sq. x 24" h