Coin Display Glass Dome For Challenge Coin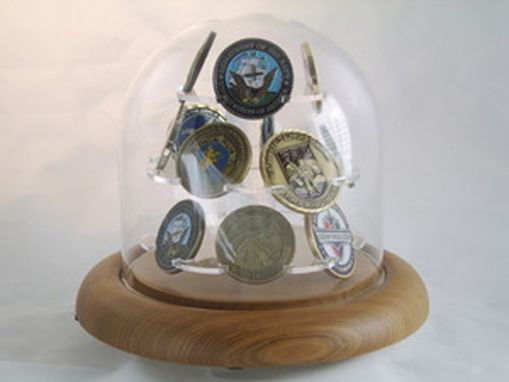 Glass Dome display will hold 8 military challenge coins. The glass dome is 4" wide & 4" tall . The total height with the base is 5" tall. The walnut base is 5" in diameter. The display has 2 disks with four slots for coins 1 ½" -2" coins (coins not included). Holds 8 military coins. Glass Dom. Was offered only to select military ppl in high ranks, and now offered to the public. American made. High Quality. Great for challenge coins. Great for military challenge coins. Will show the coins at 360. Can be on a table or a shelf. Protect the coins. Elegant wood Base.
All of our products are handmade
by expert makers.