Colorado Rock-N-Logs (C) 2011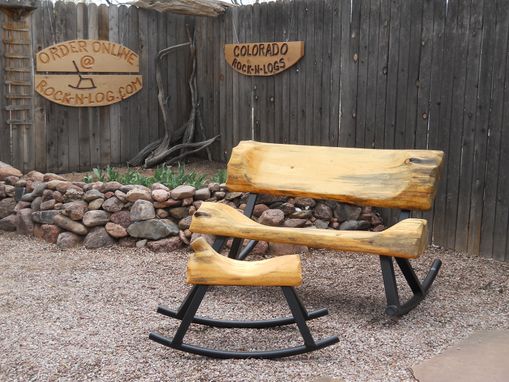 Here at Colorado Rock-n-Logs, Inc., we believe in doing our part to help our environment by saving gas, reducing emissions and recycling everything we can while working from a home-shop. Harvesting burnt and dead standing beetle kill pine from local burn scars and forests, then converting them into one-of-a-kind modern-rustic log and steel furniture. By selling directly to you from our shop we are able to cut out the middle man and to save you real money on hand-crafted, one-of-a-kind, heirloom quality log furniture and accent pieces.
Dimensions: We accommodate custom orders with ease.