Combined Woods Bench With Shelf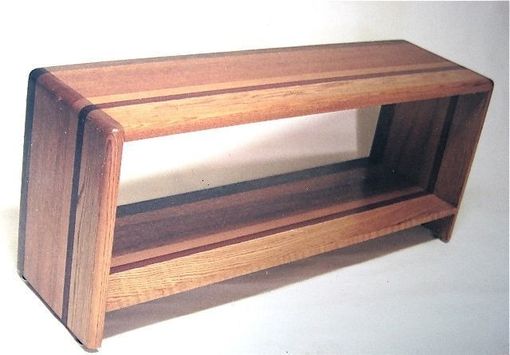 A bench that is made with various solid woods. The arrangement is eye catching and sculptural. This bench is versatile. It can be placed in the home, at the foot of the bed, as a hall or entry piece, a tall coffee table, or just about anywhere.
The design continues all around and in the shelf.