Concrete Branch Vase With Red Glass Berries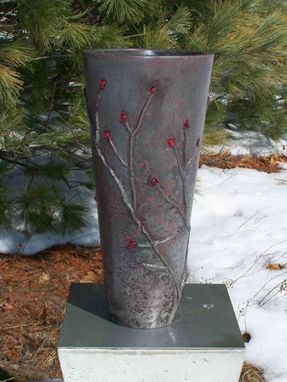 This uniquely crafted vase incorporates an ages old sand casting technique. It is not used very often today since the introduction of more modern mold materials. I chose sand casting because it gives my pieces an organic look. This one of a kind concrete vase includes embedded red glass beads.

Concrete Branch Vase with Red Glass Berries
4 3/4" Base diameter.
8 1/4" Top diameter.
17 3/4" Vase height.