Concrete Conference Table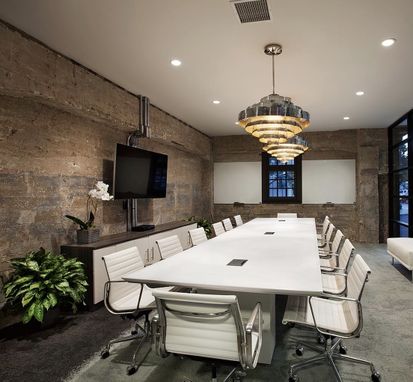 The search for a conference table can be a daunting task. We recieve daily calls emails from office managers, admin assitants, executive assistants, designers, and business owners all seeking to avoid the hassle of trying to find the right table at the right price. We can help!

We provide top quality tables at an affordable price. The workplace has changed forever and companies are in search of quality furniture but at an affordable price. We build around your budget!

Our concrete conference tables can be paired with various base types, additional matching items such as reception desks credenzas and more.

*SOME OF OUR TABLES CAN BE READY TO SHIP IN TWO WEEKS*

Why work with us? We have simplified the process!
1.) We take down your table ideas and requirements such as seating capacity, design ideas, etc.
2.) We ask for your budget.
3.) We send over design ideas that we can fabricate within your budget constraints. (Color rendering)
4.) Once we have agreed on the design and price, we send over a final design including a detailed set of fabrication drawings.
5.) We send clear photos of the process during fabrication all the way up to completion, so you can see the progress in real time.

Contact us today for more information!