Concrete Countertops Custom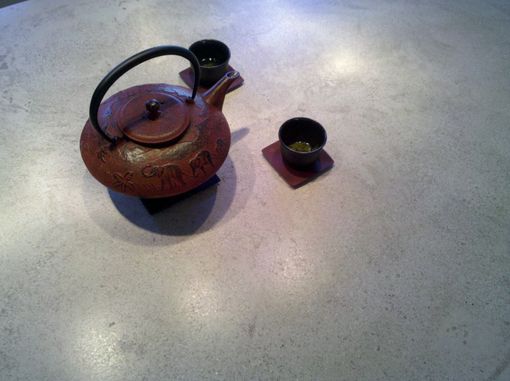 Hand pressed Buddy Rhodes inspired 2" thick custom concrete countertop created with muti-colored slurries which were hand trowel into intentional voids hence the organic swirls. Warm to the touch this Island top sits on custom cherry cabinet bases which feature a pass-through design allow one to access pots and pans from either side.
Dimensions: This piece was 4' x 6' and is a giant one piece oval.