'Contemplation' Wall Hanging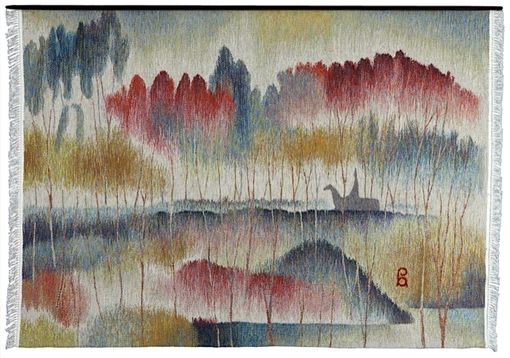 This intricate piece showcases the unique color gradation technique that is one Alibay and Saule's trademarks. Each 'pixel' in the tapestry is composed of many different threads that are mixed together in ever changing combinations to achieve an effect like water color painting. A true masterpiece that invites contemplation.
Dimensions: 40" x 58"