Contemporary 9' Ft Solid Mahogany Exterior Doors With Mahogany Sidelights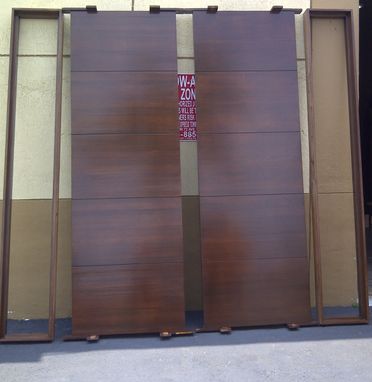 Contemporary solid mahogany wood 9' height double doors with 1-lite sidelights and a transom was added. Custom built for a client in St. Thomas, Virgin Islands. Doors, sidelites and transom were made out of solid mahogany wood with horizontal grains and routed horizontal lines seperating the wood panels for a contemporary and modern door design.
Dimensions: Doors - 72" x 108" x 2 1/4"
Sidelites - 16" x 108" x 2 1/4"
Transom - 104" x 42" x 2 1/4"