Contemporary Coffee Table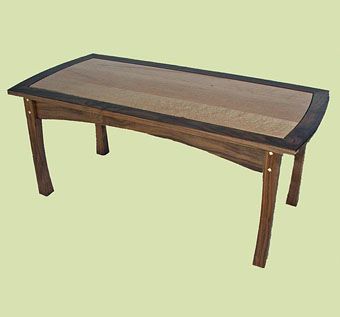 I designed and built this coffee table for my niece's college graduation present. It is constructed of walnut with a birdseye maple inset panel in the top. It features curved legs, curved aprons and curved ends on the top. It also features birdseye maple diamond shaped plugs at the mortise and tenon joints on the legs as well as birdseye maple spline joints at the top corners (not seen in photo).

Price: $1530
Matching End Table: $700

Custom sizes are available.
Dimensions: 22" x 46" x 18 1/4"