Contemporary Copper Tables, Styles-Console/End/Coffee/Ect...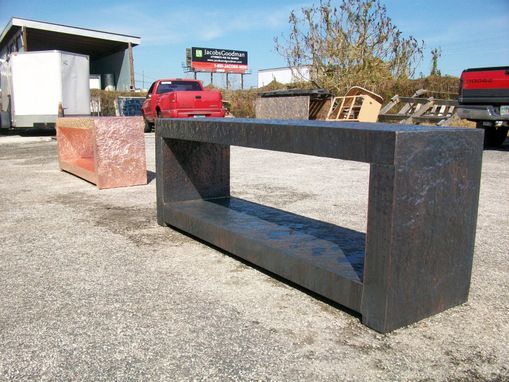 tables are made with a solid wood structure that is then skinned in hand hammered copper sheet to give them a very unique and contemporary look. They can be ordered finished as new copper, or a number of aged patina finishes. The finish is waxed to seal in the polished, or patina finish. The patina finish is a chemical reaction, not a painted on color which makes it very durable. The bottoms of the legs are covered in thick padding to prevent scratching to flooring.
Dimensions: Tables are custom made to fit your size and shape requirements. Just send us your dimensions and shape needs and will will be happy to provide you with a quote.