Contemporary Designed Headboard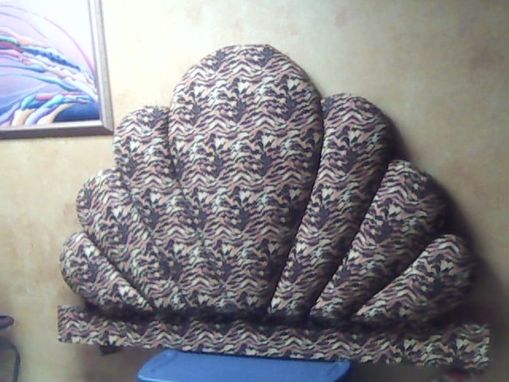 Constructed out of 5/8 high quality plywood. Customer designed the Sea Shell shape. Made to her exact specifications...made from 3 inch high density foam rubber, dacron poly fill batting, 8/32 corded trimming, black-tan-brown-cream animal print fabric.
Dimensions: Queen Size: 73 x 48 Legs can be made to any height.