Contemporary Fused Glass Trivets/Dessert Plates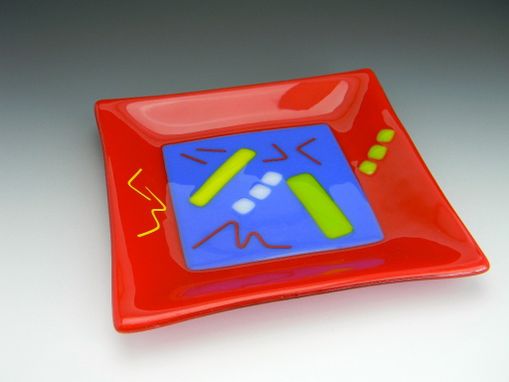 Fused glass, contemporary, playful and unique, available in several color combinations.
This trivet or dessert plate can be purchased individually or in sets of four, six, eight or more.
Created with layered pieces of brightly colored fused glass with added whimsical lines of thin curved and angled lines and rectangular shapes that appear randomly placed on the colorful plate inset and border.
A creative and conversational addition to your serving plates and fine dining ware.
Each work is signed with the artist's engraved signature on the bottom.


Dimensions: 7 1/4" 7 1/4" inside drop 1/4' to center.