Contemporary Milk Painted Dresser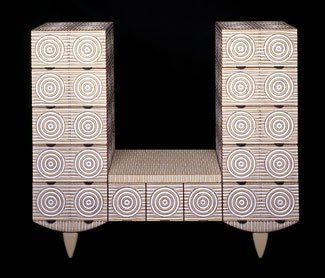 While milk paint can give furniture an old world look, it also lends itself well to contemporay styles, as seen in the detailed paint design on this dresser by John Eric Byers.
Dimensions: Available in powder form to make pints, quarts and gallons when water is added to the powder. Bulk sizes and trade pricing available.