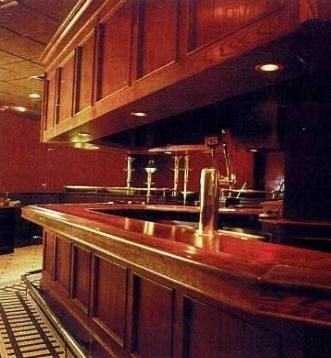 In 1979, Mike and Brad McQuilin decided to build a restaurant and call it Sammy Sloan's. Sloan, a friend of Mikes' father was an early 20's railroad man in central New Jersey.
Mike decided on the railroad theme for the restaurant and salted the whole restaurant with memorabilia of the Sloan era.
The bar and overhead cabinetry are eastern red oak stained to a rich Mahogany. The arm rail is a northeast original, (drop front Chicago). Mike had the vision of the Drop front apron added to the Classic Chicago rail after seeing something similar at a road house in Texas.Thus it was born and we have been using it ever since.
All of our products are handmade
by expert makers.