Copper Table Lamp Mesfaye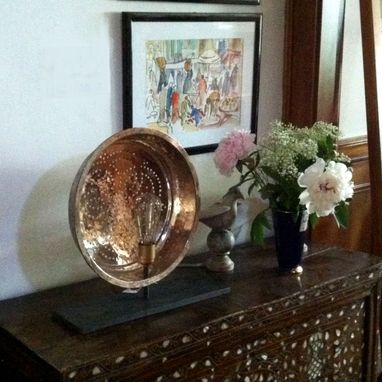 This re-purposed sieve used by Bedouin tribes traveling through the Near East is now a beautiful table lamp with a hand perforated pattern.

We polished it in order to recover the warm original color and we used a Marconi bulb with gold filaments to emphasizing the enchanting light effect.

Diameter of the sconce is 14", lamp base is 16.5"x5", total height is 16.5"

The Edison bulb is included in the price.