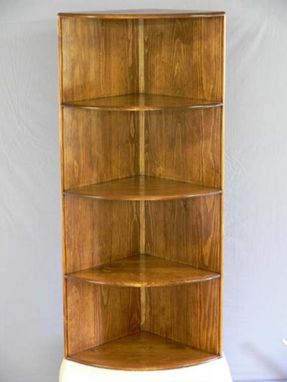 Made of solid clear White Pine with a English Chestnut stain and hand rubbed satin poly finish, is a perfect fit for most any corner with shelves able to accommodate standard three-ring binders.

Corner bookcase can be designed to meet your specific specifications using a variety of materials, stains or finishes.
Dimensions: This particular bookcase measures 18 inches on each leg with shelves spaced 13 inches apart with an 18 inch radius and a total height of 55 inches.