Cowl Neck, Scarf, Neck Wrap, Collar, Art Yarn, Custom Button, Boho, Warm, Soft And Cozy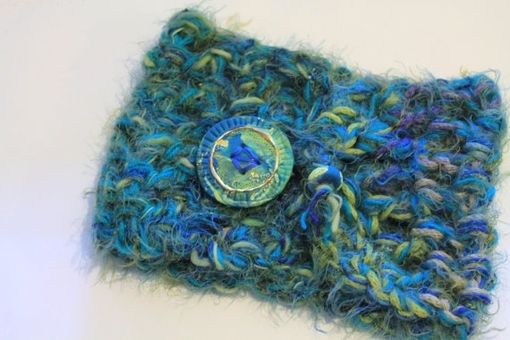 Soft, Ombred Shades of Olive, Celery, Turquoise, Yellow, teal and celadon. I love this color combination, it would look fabulous with jeans, a navy jacket,
P-Coat or bulky sweater.
Super Warm and Cuddly, great for the coldest of days.
Hand Crochet of mixed art fibers and finished with unique polymer clay button and hand crochet button loop with tassel and clay bead.
This is a "One of a Kind" Cowl. It feels as good as it looks to wear due to the silkiness of the yarns.

This is a statement piece that looks great as the essential accessory for a coat or sweater, is very easy to wear and flattering to everyone

All Items are Copyrighted by the Artist.

This Item should be dry cleaned, or hand-washed in cold water with a gentle soap.