Craftsman Style Home Theater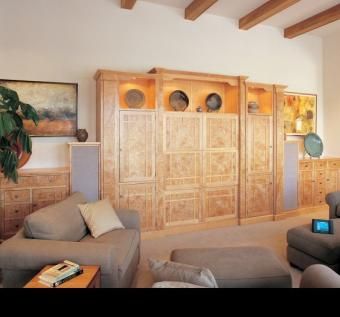 This Tiger Maple Home Theater fits a 26' wall and has center remote control doors for the TV. They slide up & down to allow the TV to be pulled out and angled into the room. The components are stored behind the left and right doors with the full height columns pulling out for DVD or CD storage. The left and right speaker area is flanked by sideboards to complete the wall space.
Dimensions: Will build to fit the space.