Craftsman Style Landscape Tile 'Solitude'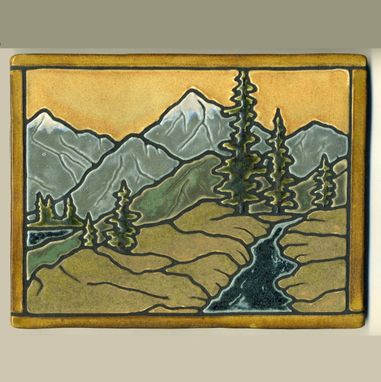 Solitude is an original art tile created in 2006 and designed to capture the spirit of the Craftsman movement around the turn of the 19th century. The tile depicts a rugged mountain scene with an alpine stream cutting through the foreground, inspired by the Olympic Mountains near our studio.

Solitude is a single large tile, measuring approximately 7 1/2" high by 9 1/2" wide. This design has black grout applied between glaze colors that defines the shapes, enhances its stained-glass effect, and gives the piece an aged look.

We can create a customized Solitude tile in colors of your choice.