Cranberry Venetian Vessel Sink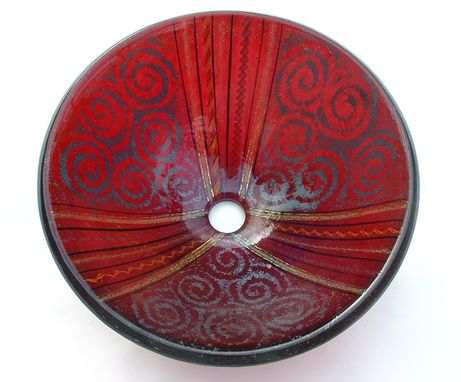 Inspired by traditional Italian glass design, this glass vessel sink features twisted latticino canes made in the artist's hot shop. Accents of gold iridized glass and reactive silver frit spirals contribute to the bold design. The generous thickness of the glass allows the viewer to see inside the polished edge of the sink. The design elements float on the surface of the bubbly gold-pink glass. Accepts standard drain hardware.

In order to fully bring out the beauty and luminosity of the glass, it is recommended to install a small halogen spotlight directly above the glass.