Cribbage Board With Rose Carving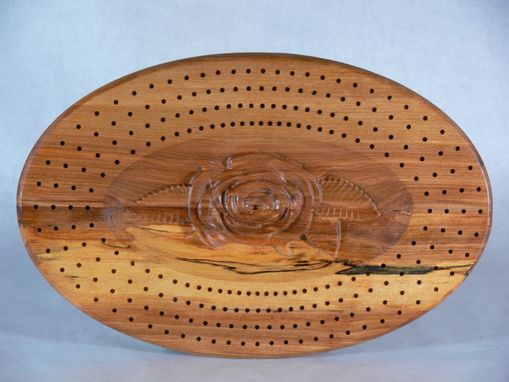 This cribbage board is made from a beautiful piece of North American Spalted Birch. A rose sets in the center of a dish with a deep red piece of birch to bring out the beauty of the rose.

The cribbage board is 14" long by 9" wide and 3/4" thick with a 4 track 60 hole continuous board for hour of enjoyment.

Other wood species styles and carving are available upon request. Due to variations in wood grain and coloring, no two pieces will be exactly the same. Please contact shop owner for details.

"IF YOU CAN CONCIEVE IT: IT CAN BE CREATED"

Free shipping within United States!