Crown (Hat) And Shawl (Scarf) Made Of Burgandy Wool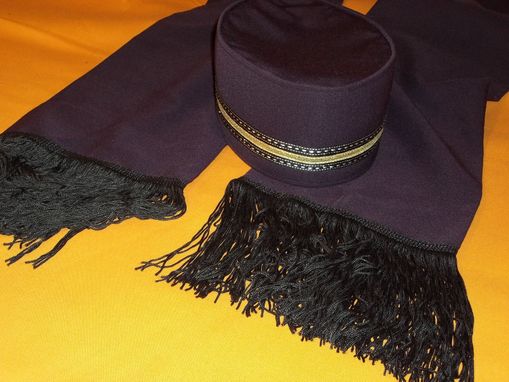 Crown (hat) and Shawl (scarf) Made of Burgandy wool. Gold halo on Crown and Black Fringe on Scarf

Man's 2pc hat and scarf set. Made of pure wool in burgandy gaberdine. the crown has black and gold metallic halo and the scarf is finished in 4inch black fringe.