Crown/Kufi Hand Made From Printed Ethnic Afrocentric Cotton, Gold Bands Added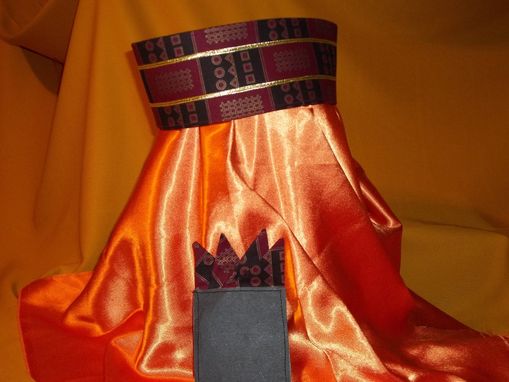 Crown/KuFi hand made from printed ethnic afrocentric cotton, gold bands added, and a lapel pocket square to match

Afrocentric Hat/ crown/ Kufi Hand Made from printed ethnic Afrocentric cotton finished w/ two golden halos. A four point pocket square in included. Shown in 24 1/2 inch or large.