Crying Girl Woodcraving On A Slab Of Spalted Birch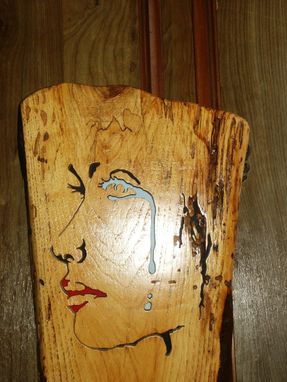 This peice was cut out of a slab of spalted birch, it is the first peice that I have used several different colors of felt showing the eyes and tears as blue with the red lips and using the black for the rest of the cutouts. This is rather a large peice that's about 26" tall by 22" wide, so I would only be able to enlarge it by a couple of inches.
It is best to use a light wood to make all the cut outs stand out.
Dimensions: 26-28" tall by 22-24" wide