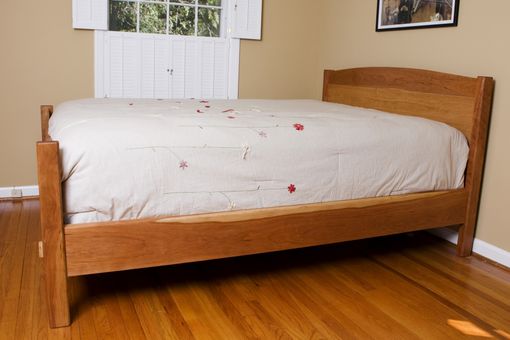 The difference between a hand-made bed of real hardwood and a store-bought bed machined from MDF and veneer is night and day. Hidden 8" screws combined with free-floating tenons are the secret sauce that makes this a multi-generational bed that your grandchildren will enjoy.
Beds are not very complex to make, once you crack the code of how you will join the side rails to the headboard and footboard. Through the grace of God, free-floating tenons, and hidden bolts the code has been cracked.
Dimensions: Queen-sized, and I can make any size you need.
All of our products are handmade
by expert makers.