Curly Cherry Trestle Table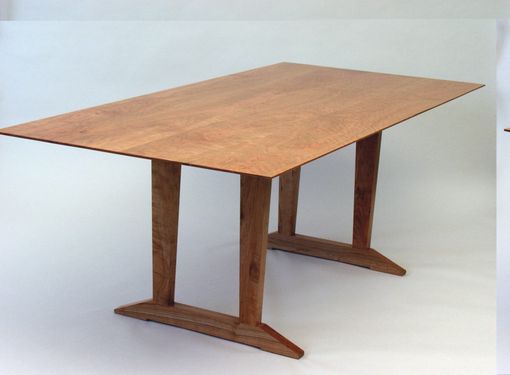 Joe Breznick has been creating custom furniture and cabinetry in many styles and forms for the  home and office since 1985. His furniture is produced in his Londonderry, Vermont workshop. His work is 100% custom designed in collaboration with the client and their architects and designers. Joe takes pride in quality and customer service with attention to detail and design.

Dimensions: This table 36 X 80 X 30, Your table pretty much any size you want.