Curly Koa And Ebony Chair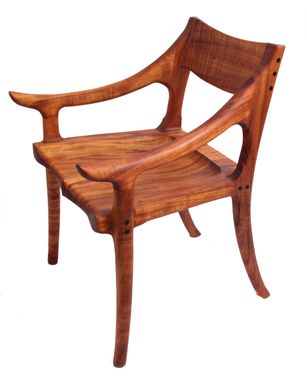 This is a Maloof inspired chair that is made from high quality Koa and Ebony. A set of 8 were made for clients that wanted all the chairs from Koa.

Each chair I make is custom fit to the comfort of the client, or clients and their family. It is always better to fit and make each chair to the exact client's requirements.


Dimensions: I will make each chair to the specified dimensions the client chooses.