Curtiss-Wright Jenny With Pontoons Made From Reclaimed Heart Pine From Curtiss-Write Bi-Plane Factory, Garfield, Nj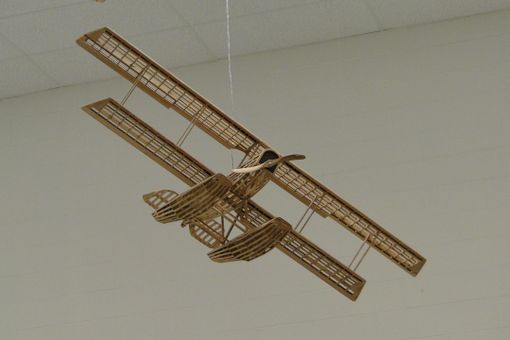 The Ghormley Special Jenny is one in a series of airplane sculptures using reclaimed wood from historic buildings. The pontoons were included because we love the shape!
Dimensions: Wing-span is 7 feet, body is 4 feet and total height is 1.5 feet. Weight is approx. 15 pounds.