Custom Birds Eye Maple Round Cribbage Board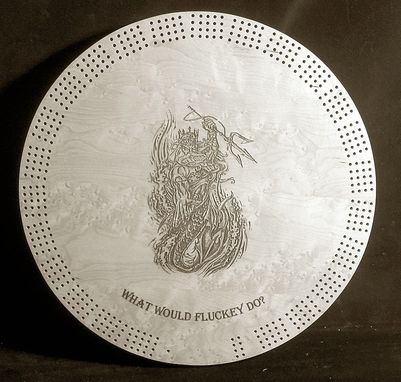 This request is being made for a group of Navy Submariners to be given as a retirement gift. The lasered image is an impression of Neptune. It was created using Northern Lights Engraving on an Epilog laser machine.

It was created using a circular design with 14 inch diameter and a four track layout. Storage is provided with a slot on the back of the board.

Birdseye Maple was the wood of choice and really works up nice.

Once completed it was finished with a hand rubbed polyurethane coat.