Custom Bourbon Barrel End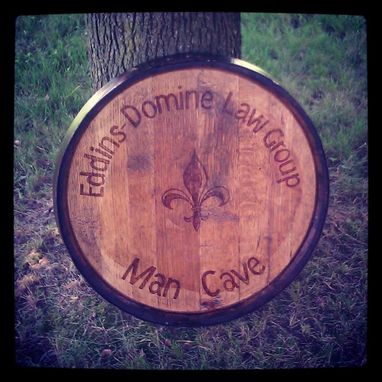 This project was done for a law firm in my community. They had this made for their break room. One of Louisville's symbols is the fleur de lis which is one of my favorite images to burn. I designed this barrel head for the buyer using the image and text they chose and I loved the final product but not as much as they did.

All bourbon barrel ends from Art from Ashes include the barrel head, surrounding staves and the first rung of the barrel.
All of our products are handmade
by expert makers.