Hand-Forged Belt Buckles, Limited Edition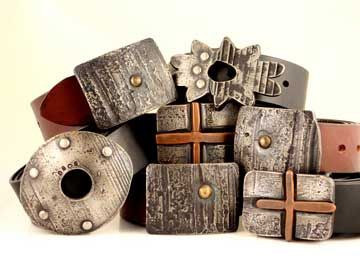 Limited Edition Buckles
Handcrafted
San Diego, CA
Forged Mild Steel
Copper, Brass and Stainless
Various Finishes

Straight from the madman's hand to your pants. Inspiration for these Buckles may come from a particularly lucky junkyard excursion, a latent 80's flashback, or simply a lack of good judgment. Whatever the case, these are signed and numbered limited edition buckles. When they are gone, that's it. No whiners.