Custom Belt Buckles, Hand-Forged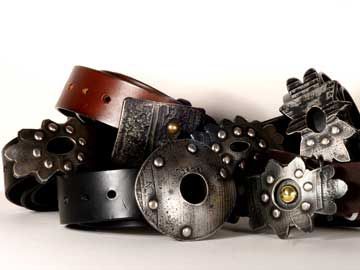 Handcrafted Belt Buckles.
Take a hefty chunk of recycled steel, a salvaged gear, or a discarded sprocket. Heat it glowing yellow hot and shape it under a 100lb industrial power hammer. Finish it with a stout strap of genuine latigo leather.
Various Sizes. Hand-Forged Mild Steel, Stainless, Copper, Bronze, Silver and Brass.