Custom Buffet And Liquor Cabinet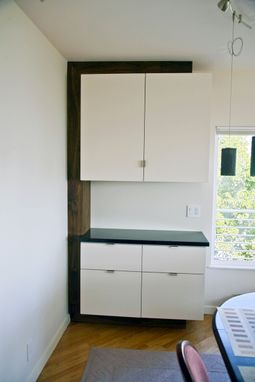 The client had an architect friend design this piece in google sketchup, which I then converted to construction drawings. The resulting project uses two fairly standard frameless cabinets unified by a walnut C-frame which gives an entirely different presence to the otherwise simple project.
Dimensions: 40" x 96"