Custom Cabinetry Living Room Painted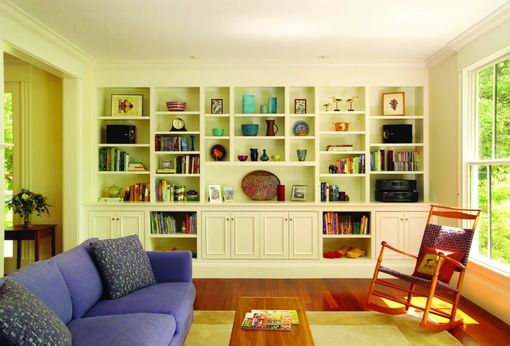 The clients and I chose to place their Display and Storage along this particular wall because it helped to frame the room and helped to guide both people and energy through a grouping of three rooms on the first floor. The clients very much wanted to have everything centered and balanced. They needed some closed storage below as well as open display above. They liked having deeper cabinetry below with a countertop to break up the vertical mass and also unify the horizontal elements. They were pleased with the way it the Cabinetry both centered and quieted the room.
All of our products are handmade
by expert makers.