Custom Cake Topper Holding Hands (With Base)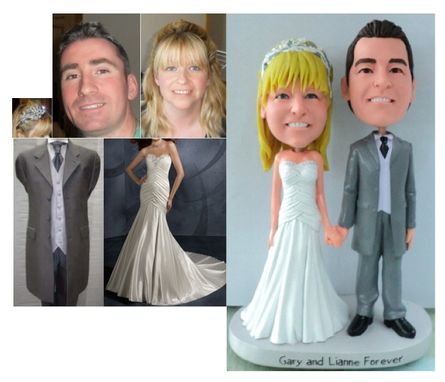 This is a custom hand-made cake topper made to the exact specifications of the bride and groom.

Our custom toppers allow you to design exactly what you like, any clothes, any posture and also accessories, giving you full freedom so that the cake topper matches the theme of your wedding and then becomes a fantastic keepsake.

This model shows the possibility of adding a base with a message. The dress worn by the bride and the groom's tux are replicas of the ones worn by the couple on that day.

Prices start at 320 USD plus shipping.

Timing is 5 to 6 weeks.